I'm a huge fan of the 'Apple II Enthusiasts' FaceBook group. A member recently posted the question of 'what's the story behind this one'. In this post, I'll go through my history with this unique item.
When I began collecting Apple products for my project, it quickly became apparent that prototypes were in a class of their own. The prices for these items made them quite unattainable, but I was lucky enough to strike up many relationships with their owners who graciously allowed me to photograph these rare items. I have some wonderful stories of meeting these collectors which I'll write about another time (I've also met some collectors with some items that I considered to be 'radioactive' and chose not to photograph them at all - perhaps the owners will share them with the world one day.)
The story begins in 2011 - I was contacted by an ex-Apple employee (let's call him 'Jim') looking to offload a large and impressive list of items and wanted some guidance on where to do so. One of his items was the original prototype mouse made for Apple by APS - a clear lucite and given to Steve Jobs in 1983 in Hawaii for the Mac launch. Jim was the rep who worked on the launch and claims that Jobs handed it to him and told him to keep it.
Jim had many items. From pins to mugs to pens, but most importantly he had some serious hardware - prototypes. One of the items was the MultiServer unit which he ended up listing on eBay. The listing received some press in the Apple tech world and ultimately didn't sell at auction. The seller offered it to me for about $2,000 which I accepted. Like with all the other products I purchased, I planned to photograph the unit then sell it. I got quite busy selling all my other gear and decided to leave the MultiServer until last. I got busy with the book and it sat in my locker for a long time.
During this time, I also went looking for anyone who knew something about this machine. I actually tracked down and spoke to the actual product manager at Apple who looked after this product, but he was very vague and ultimately didn't share anything with me.
In May 2013, a friend of Jim's contacted me via email to tell me about a matching backup unit to go with the main unit. Here's the email he sent me:
Hi Jonathan,
I am friends with Jim, that you bought the MultiServer prototype from and we thought you might be interested in this Backup. Jim and I wanted to offer this to you first. I was going to starting it out at 2K. If you are interested you can have it for 2k and I will ship it too.
"Apple computer rare prototype Multiserver Backup model never released mid 1980s. Here is a very rare, possibly the only one, Model of a product that was being developed in the mid 1980s which was going to be called the Apple "Multiserver Backup". It is the companion product to the Apple Multiserver and was being developed with the Multiserver on the same schedule. The model was using a Wangtek Tape drive as the "show and tell" and I will include it with the chassis. The model (in excellent condition) consists of a 3Com 3 Server metal chassis painted Apple white, Apple specified connectors on the back, and a front plate made by the well know Frog Design inc. As you can see from the photos it is an empty chassis with , Measuring approximately 16 x 17 x 5 1/2 inches, the Apple specific connectors on the back plate and Apple design of the front panel made to represent the supposedly final look of the product. From the memos I have been able to dig up the project was started in January of 1986 and cancelled in September of the same year. The intended intro date was projected for July 1987. The memos also outline things such as Strategy and Major Features of the product.
I have taken a photo of a couple of the memos and will include them and more with the model.
Of course it made sense to buy the matching unit since I had the original - so I did at a price of $2k. My total investment to date: $4,000.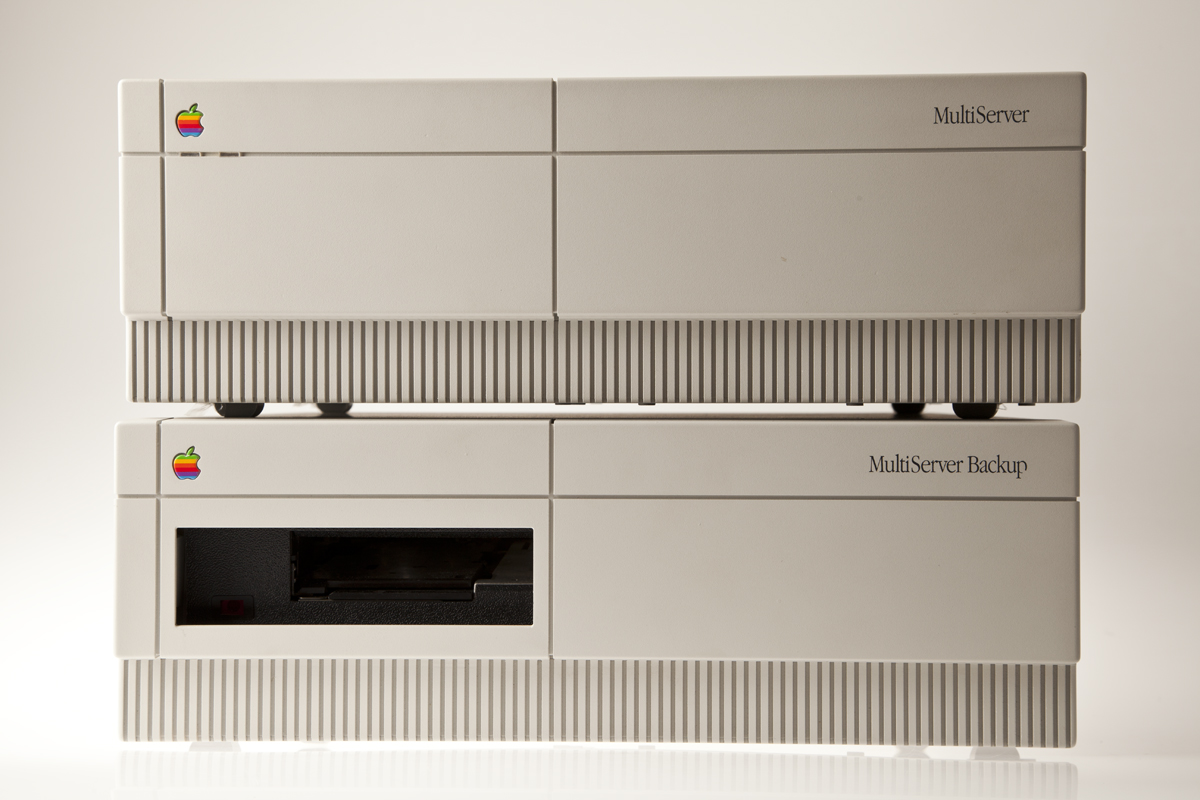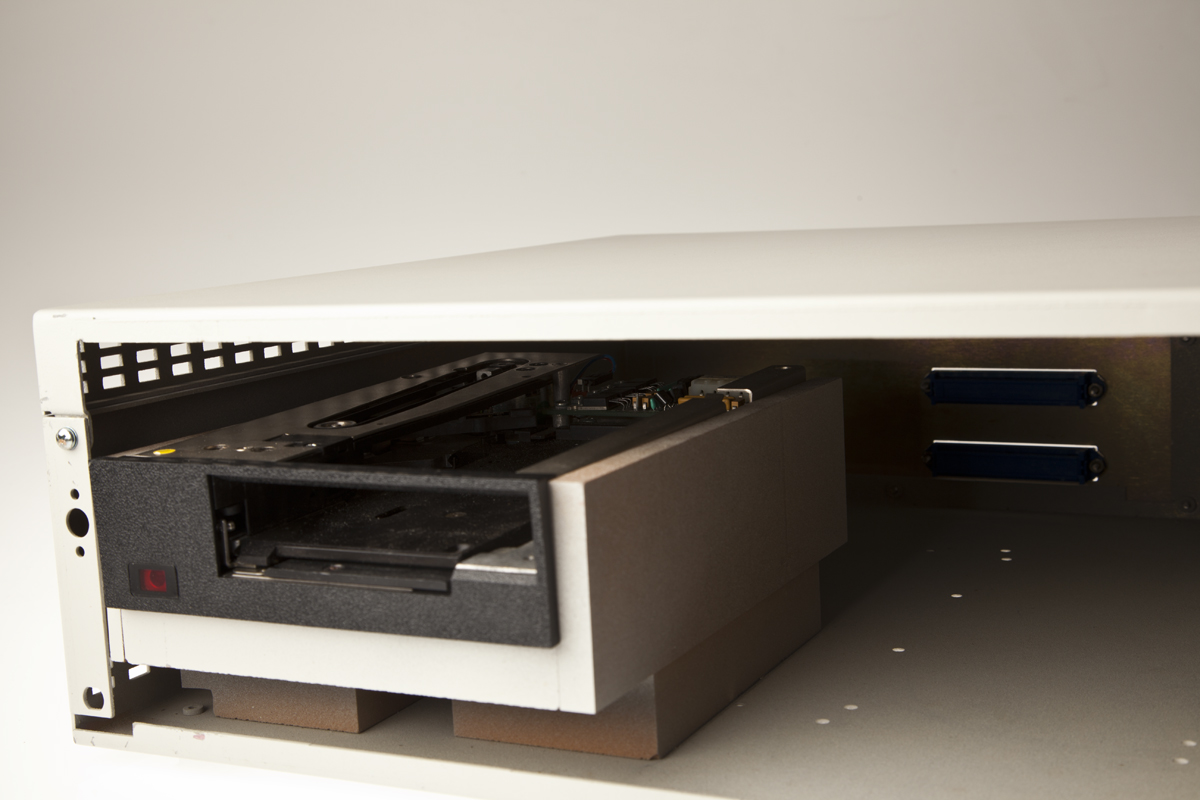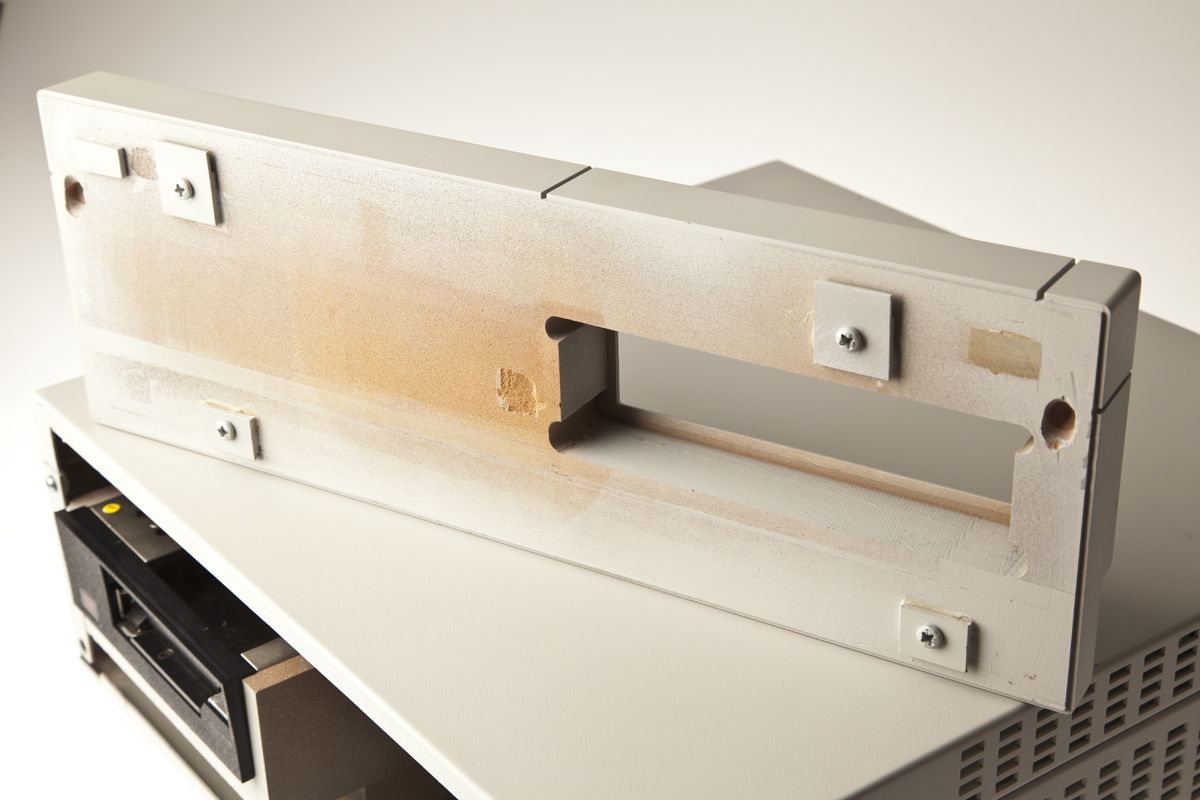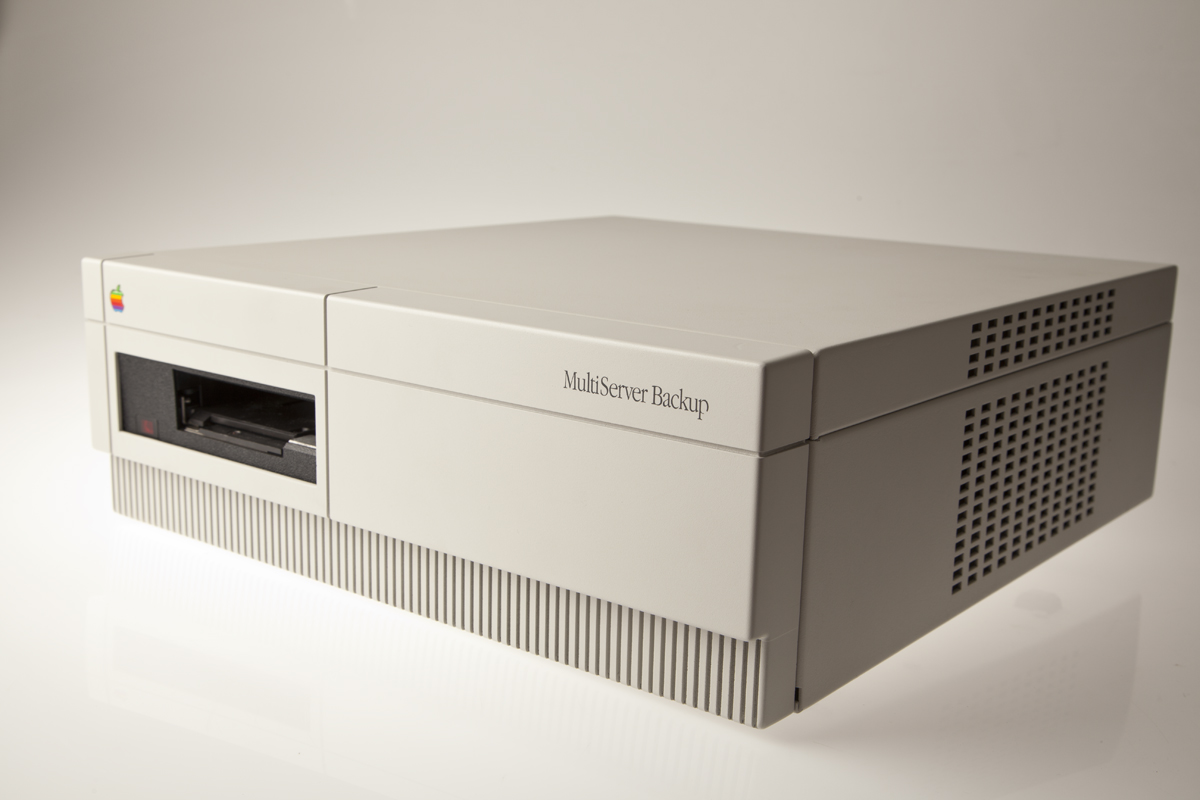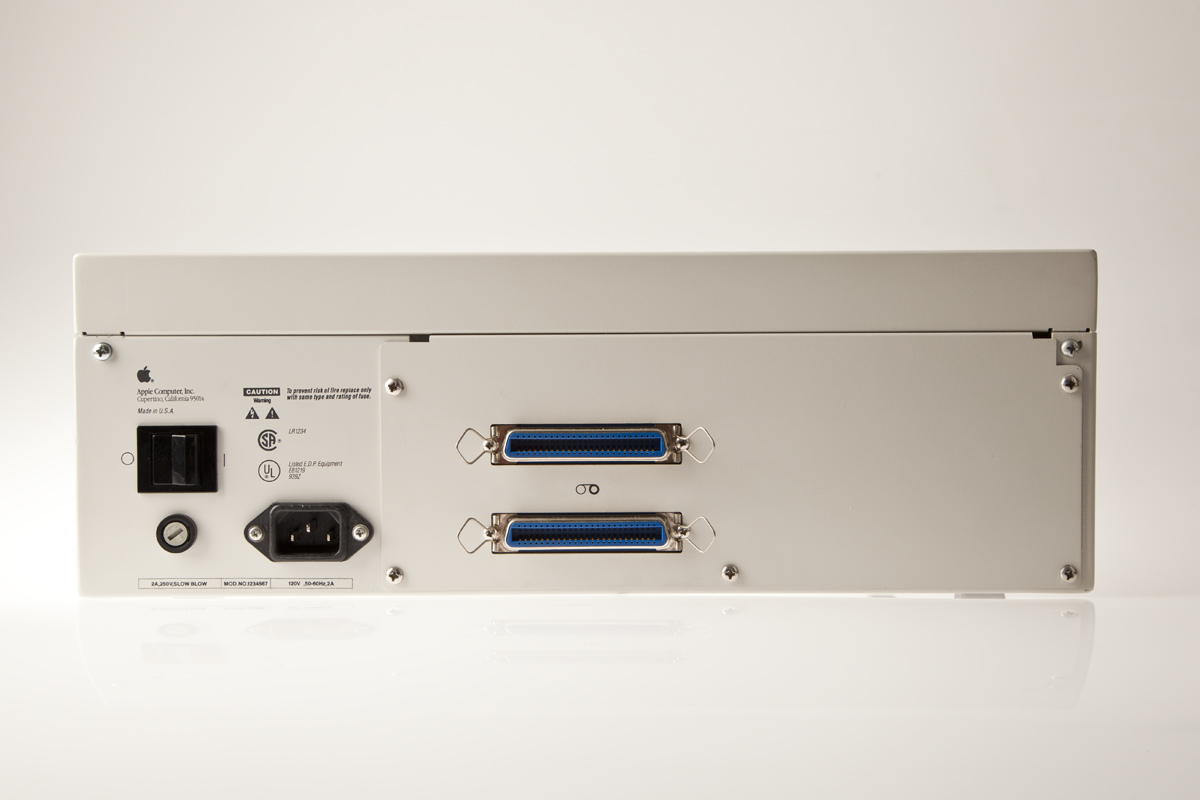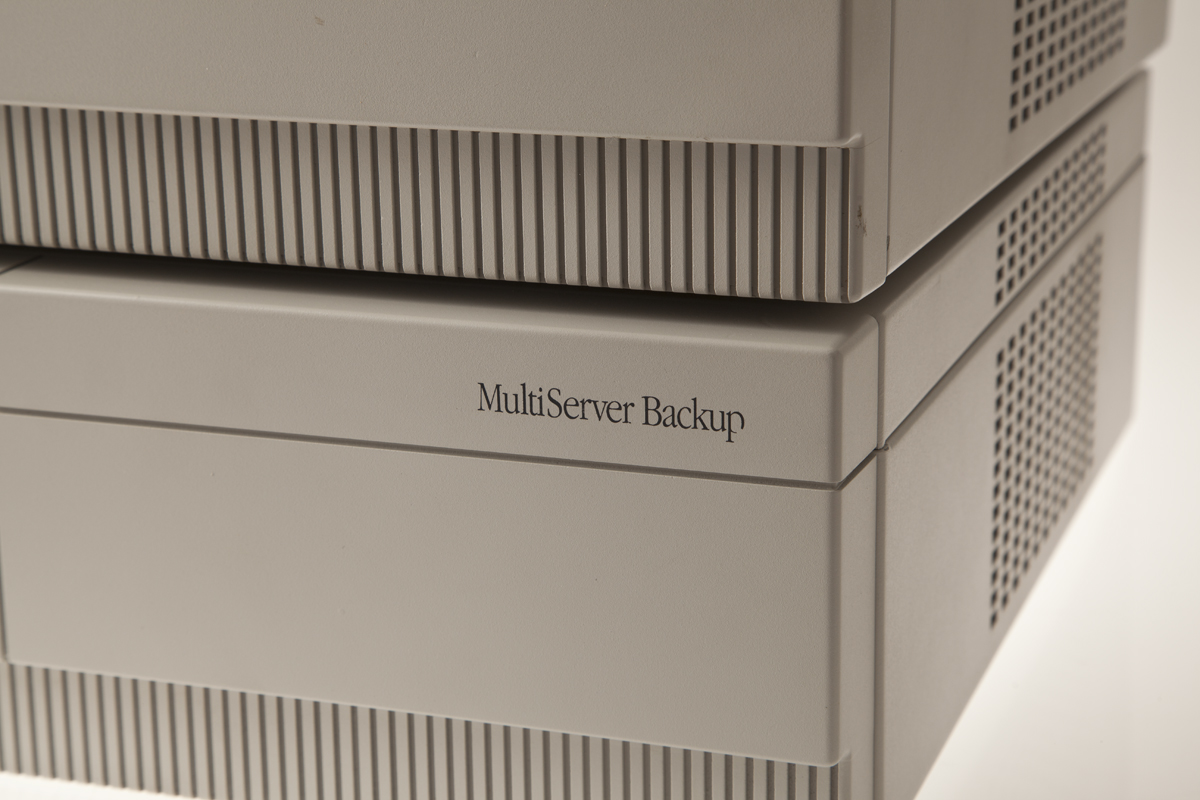 When the backup unit arrived, it came with some real treasures. Some original photographs of the unit, but most interestingly it came with a trove of internal newsletters, specifications, documents and other correspondence - all the way through to the final newsletter that announced to the working team that the project had been cancelled. All of these items are included in the listing that's currently on eBay. Obviously I took many photos of both units and all the documentation, but I don't feel comfortable publishing photos of some of the internal documents as they have employee names on them.
I have sold 99% of my collection - all of the funds went into producing my book. I still have some items left including some iPods, a Macintosh Plus and of course, the MultiServer set. I reached out to John Woodall from Vintage Micros who is a good friend and the very best in the business. I asked him to list the set for me as he gets a lot of traffic on his eBay listings.
I have the set listed at $5k. Is that a high price? Absolutely. Are they worth that much? That's a question that's asked nearly daily on the Apple II Enthusiast FaceBook group on any number of listings on eBay. There are some great comments in the thread about this on the group and I encourage you to read them. I've had some offers but I'm just trying to make my original investment back plus a small premium. I sold so many of my items at a huge loss as I was in a rush to raise funds to move the book production along so I'd like to see a return on this. I know the price is high, and I don't purport to claim that both units are worth that much. However there's always someone out there willing to pay for rare items. As a member of the retro Apple community, I feel that I've done my part in sharing the items with the community with detailed photos (contact me if you want more) and of course this blog post. Perhaps I'll soften on the price in the future.
I hope this answers a lot of the questions that I've seen asked around this unit. If you have any more, please contact me directly or drop a post below or back on the Apple II Enthusiasts FaceBook page.
Jonathan.